August 2018
ANNOUNCEMENT - Check out the LINKS page for all of the links to ALL published works!!!!


Raven Skyes is the pen name I have chosen to redefine who I am and what I write. For my friends, you know WHO I am and where to find me. To my new friends, I am close and usually hanging around my IRC chatroom. The link is to the right...Just seek out the crazycatlady when you get there!

I look forward to hearing from YOU, the reader, and faithful fan. Without YOU there would be no reason to write...


~~~~~~~~~~~~~~~~~~~~~~~~~~~~~~~~~~~~~~~~~~~~~


I have MANY other published works..... Some under a different pen name, some under my birth name...
Very soon all of the links for those books will be added to this site...
I have romantic erotica, BDSM erotica and so much more!!! I have serials that you will become addicted to!!

Please check out the shopping page HERE for details about how to find all of the works on Amazon and other suppliers!


The Lake Snow Chronicles is nearing completion! The final installment is in progress!

"The End Game" will be available later this year!

The story will have a spin off series that you must watch for!!! Michael is becoming a man and has many adventures ahead of him!
I have also begun penning a little fan fiction series about current events. I will post links to that on my main Facebook page!
I hope YOU are enjoying the tales I am giving you and I hope you keep coming back for more!

"The End Game" is a twisty, turning ride that will mentally mind fuck you!
Just when you THINK you have it all figured out, guess what? I got you!

But, after all, this is what I do and what you have come to love about the stories I write for you!

Be prepared for an ending that is so unexpected, so WOW!!! I cannot wait to hear your feedback!!!

~~~~~~~~~~~~~~~~~~~~~~~~~~~~~~~~~~~~~~~~~~~~~~~~~~~~~~~~~~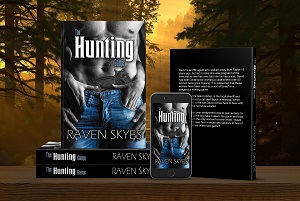 The Hunting Game, book 1 of The Lake Snow Chronicles
David is an FBI agent who walked away from Taylor 15 years ago, he had no idea she was pregnant at the time and no one has ever told him he had a son. David has been undercover working a case where over 50 women have gone missing. It is suspected that these women have been used as a sort of "prey" in a dangerous hunting game.
Simon, David's older brother, is the local sheriff and has just received a call that Taylor is missing. When they respond to the call David comes face to face with the son he did not know existed.
David's undercover assignment was to gain access to this hunting game and take it down. He got in and now he had to hunt the only woman he ever loved. Would he be able to save her or would she fall prey to one of the other hunters in the sick game?
~!~!~!~!~!~!~!~!~!~!~!~!~!~!~!~!~!~!~!~!~!~
The Hunter and The Prey, book 2 of The Lake Snow Chronicles is now available!
The Hunter and the Prey, Book 2 of The Lake Snow Chronicles

After surviving the hunting game, Special Agent David Spencer and his wife, Taylor, are forced into hiding as the search for Simon continues.

The hunt takes a reversal and the hunter is now the hunted. Simon and his conspirators will stop at nothing to acquire their prey.

Will Simon ever be caught?

Intrigue and betrayal surround the couple as they seek to find safety before the birth of their child.

How will the prey outwit the hunter and survive?