August 2018
Raven Skyes is the pen name I have chosen to redefine who I am and what I write. For my friends, you know WHO I am and where to find me. To my new friends, I am close and usually hanging around my IRC chatroom. The link is to the right...Just seek out the crazycatlady when you get there!

I look forward to hearing from YOU, the reader, and faithful fan. Without YOU there would be no reason to write...
I have also released an adult serial, under the pen name Fayelene Marler called Diary of a Rubber Doll. Please watch for links to those!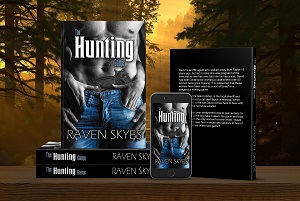 The Hunting Game, book 1 of The Lake Snow Chronicles, has been released!
David is an FBI agent who walked away from Taylor 15 years ago, he had no idea she was pregnant at the time and no one has ever told him he had a son. David has been undercover working a case where over 50 women have gone missing. It is suspected that these women have been used as a sort of "prey" in a dangerous hunting game.
Simon, David's older brother, is the local sheriff and has just received a call that Taylor is missing. When they respond to the call David comes face to face with the son he did not know existed.
David's undercover assignment was to gain access to this hunting game and take it down. He got in and now he had to hunt the only woman he ever loved. Would he be able to save her or would she fall prey to one of the other hunters in the sick game?
The Hunter and The Prey, book 2 of The Lake Snow Chronicles in in progress right now! Teaser's will be posted on the TEASER page!